Good Morning
Thank you for all the Anniversary wishes yesterday, we enjoyed a nice day cooking together and managed to get outside a bit on the deck in-between the rain showers.
Today the guys from Tools for Motivation have a new PLR pack out for you. It's on special for the next 3 days only.
---
Still available is Bart and Stuart's updated Etsy Printables Seller listings.
See all the details here: 100 Etsy Printables Sellers​
If you would like to promote this to your list you can also sign up as an affiliate here: Love to promote – this is a great opportunity to get started with affiliate marketing.
---
For those of you enrolled in my List Builders Action Plan course our next student bundle is set for May 10th. There is still time to get your product included in the bundle. Log into your members area for the submission form.
---
New from Angie from the Celebration Bird is a new course – E Shop Makeover. I did get review access and have been going through the course slowly and so far I was impressed with what she is teaching.
You will learn how to rebrand your Esty store and have your store stand out from the crowd. I will be applying these tips as I go along. Plus you can use her tips for your blogs as well to create a cohesive branding.
It's on sale until May 8th with no coupon required.
---
Ends today: Lynnette has a brand new Vacation Planner that is on sale until May 4th. I know were are hoping to take a vacation this summer too.
---
Free from Alice is a new article for you.
​9 Reasons to Start Your Own Newsletter​
---
Sheila has a new Tropical Fitness Tracker and Planner out as well and it's on sale at a great price. It has 31 pages and is editable in PowerPoint. On sale until May 6th.
​Tropical Fitness Tracker and Planner​
---
​Ez Pub Profits – it's just $10 a month and you get a great report and several interiors each month. Love this for ideas and they work 2 months ahead, the May report is out and features templates and ideas for July.
---
Our May pack of Pretty Printables was just added to the members area You get 10 vintage/modern templates each month.
Hope you have a great Tuesday.
Sue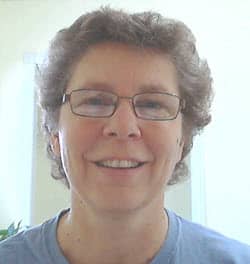 P.S. See our line of Simple Templates