Good Morning
Today is our youngest sons, Matt's birthday and he is turning 33. Can't believe how time flies. I still remember finding out that I was pregnant, and all ready 20 weeks. Talk about being close in age, they are 1 year and 4 days apart. We went through 2 of everything with all the different stages!
There is a bunch of great products out today that I wanted to let you know about.
We just added a new Travel Hacks & Checklist Simple Template to the store. As always these are priced at just $7 and can be used to create KDP interiors, printables and planners.
See it here: Travel Hacks ​
---
Shannon has released a set of 32 Coloring Bookmarks in PowerPoint. Use as is or fill with new designs and add an overlay with a quote on them.
Save $10 with the coupon BOOKMARK10 – Get them here​
---
Jennifer who writes great content is having a Spring Retirement Sale and the price is so low, under $20 for 40 products all themed around Health and Wellness. It does include some journaling related packs too. Jenn is a great writer so you can be sure her quality is fantastic.
---
This next product is from Yasko and it's her first release and is an awesome comic style digital planner.
​Money Success Planner – full length planner use FULLMONEY to save
​3 Month Version – THREEMONEY saves
---
Ends Today: Tools for Motivation have a PLR pack out for you. It's on special for the next 3 days only.
---
Still available is Bart and Stuart's updated Etsy Printables Seller listings.
See all the details here: 100 Etsy Printables Sellers​
If you would like to promote this to your list you can also sign up as an affiliate here: Love to promote – this is a great opportunity to get started with affiliate marketing.
---
New from Angie from the Celebration Bird is a new course – E Shop Makeover. I did get review access and have been going through the course slowly and so far I was impressed with what she is teaching.
You will learn how to rebrand your Esty store and have your store stand out from the crowd. I will be applying these tips as I go along. Plus you can use her tips for your blogs as well to create a cohesive branding.
It's on sale until May 8th with no coupon required.
---
Monthly Spotlight: I just published our Monthly spotlight for students who have taken one of my courses. This month we feature Patti Stafford of Digibiz Lifestyle. Read the post here and there is a special coupon available as well.
---
Another freebie is from Dee. She just moved her site and is offering you a great planner at no cost, it normally sells for $37.
​Cherishing the Moments – Coupon WELCOMETOPLR
Free from Alice is a new article for you.
​9 Reasons to Start Your Own Newsletter​
---
Ends Tomorrow: Sheila has her Tropical Fitness Tracker and Planner out as well and it's on sale at a great price. It has 31 pages and is editable in PowerPoint. On sale until May 6th.
​Tropical Fitness Tracker and Planner​
---
​Ez Pub Profits – it's just $10 a month and you get a great report and several interiors each month. Love this for ideas and they work 2 months ahead, the May report is out and features templates and ideas for July. You can use many of our Simple Templates to get started on the books they suggest.
---
Our May pack of Pretty Printables was just added to the members area You get 10 vintage/modern templates each month.
Hope you have a wonderful and productive day.
Sue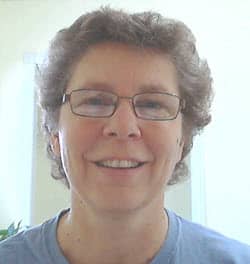 P.S. See our line of Simple Templates