Good Morning
Hope your weekend has been great so far. Here's this weeks digest of offers that were available this week.
Lori has released a new training in PowerPoint – Creating Clip Art with Basic shapes.
Details are here: Clip Art ​
Coupon: BASIC good through Wednesday April 13, 2022 to save $20
---
Last Day: Cindy has a sale on her new List Building with Bundles course, this is a great method and she lays out all you need to know.
​List Building – Coupon LBB
---
Di Heuser has released a Travel Planner Bundle – it comes in various options.
Print or Digital
PowerPoint or Affinity
Bundle Version
See all the details here and pick your option: Travel Planners​
Plus get 20% off
Use this code: TRAVEL2022
Valid till Monday the 11th of April 2022
---
Shannon has just released a new 2022 Summer Planner as well. This is a 130 page PowerPoint file in Letter Size.
Pages Include:
Cover page/Belongs To page
June/July/August Divider pages
Monthly/Weekly/Daily pages dated June to August
Habit Tracker pages for June to August
Monthly/Weekly/Daily Goals & Reflections page
Grocery List page
Weekly Meal Plan page
Vision Board Page
Notes Page
Lined Journal page
Save $10 until April 12th with the coupon: SUMMER10
Shop here: Summer Planner​
---
Each month this year I am putting a blog post together about one of my students/customers who is taking action. This month I feature Marcy and you can read all about her journey here:
---
Ends Tonight April 10th: Ruth released her latest bundle pack and I have a product in there. My new Daily Reflections lead magnet, it's not in the store yet. Plus I will be adding a bonus Lead magnet – Let's Get Organized, it's 54 pages and could be used as an opt in gift or turned into a Printables pack.
The recordings will be sold as an add-on to the bundle for $20 extra. You can go here to see the topics and register: Round Table Sessions.
Plus Ruth and I did a great video interview where we talked about doing business in Canada and what tools and resources we have found to be helpful. Listen to the recording here.​
​Go here to pick up the Bundle ​
The bundle goes live at Noon EST today, Ruth ended up in the ER yesterday so things got delayed, I hope she is feeling better.
​Ez Pub Profits – it's just $10 a month and you get a great report and several interiors each month. Love this for ideas and they work 2 months ahead, so the April report is focusing on products for June.
---
Flash sale from Jan on her Mother's Day journal pack and a Recipe Book, you can buy either one or save big time and pick up the bundle offer. Mother's Day​
---
Here's some other Freebies for you:
​30 Days of Free Coloring Patterns​
Are you looking for a different way to send money overseas? I just used this service from Wise to send money without it costing me a fortune, great for sending to overseas VA's. Check it out here​
I hope you have a great weekend, will see you next Sunday.
Sue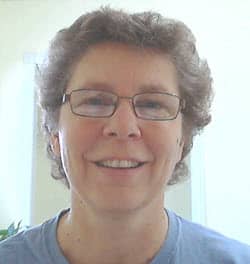 P.S. See our line of Simple Templates