Good Morning
A little bit of a later start today. The plumber came to hook up the ice maker and water in the fridge and I think I managed to sell our old stove as well.
Today Julie Coffman is releasing her Spring into Action Challenge. She normally does these in the fall and decided to shake things up by having one in the spring this year.
What makes this unique is that Julie is going to show us how to publish books that are full color and in a niche that even if someone else picks the same the books are going to be unique. I am intrigued by this and look forward to going through the challenge, hope you will join me.
​Spring into Action – Pick this up using my link and you will receive a $25 coupon good for any product in my store. Details of the coupon are available in your W+ account.
Speaking of bundles tomorrow we launch our Meet the Action Takers May Bundle. The products are all related and this makes it easy to mix and match the interiors to create new ones.
---
We just added a new Travel Hacks & Checklist Simple Template to the store. As always these are priced at just $7 and can be used to create KDP interiors, printables and planners.
See it here: Travel Hacks ​
---
Andreas produces great training products and he just released a new one this week. He takes you step by step through the research and creation process of creating not just printables but books for publishing on KDP as well.
---
Ends tonight: Ruth is running a Mother's Day sale.
There are 12 products included in the sale that have previously been used as bonuses. Each product has been discounted and can be purchased separately or get them all in a bundle.
The products included are:
Product #1 – 30 Geometric Digital Papers
Product #2 – 30 Square Coloring Patterns
Product #3 – Vintage Patterned Digital Stationery
Product #4 – 30 Full Page Coloring Backgrounds
Product #5 – Vintage Green Creativity Planner
Product #6 – Abstract Crystal Digital Papers
Product #7 – Affirmations Journal Template
Product #8 – 100 Hard Mixed Mazes, Vol. 1
Product #9 – Grey Vintage Pattern Stationery
Product #10 – Mandala Coloring Journal $1
Product #11 – 20 Patterned Framed Pages
Product #12 – Digital Sticker Pack #1
---
Ends Shortly: Di Heuser from PLR Planners has just released an awesome Chic Black Wedding Planner and it's on sale until May 9th with the following code.
Plus get 20% off – Use this code: BWED20
Pick this up today and get my Wedding Planner PowerPoint version as a bonus. Bonus will be available in your account on Di's site.
---
Shannon has released a set of 32 Coloring Bookmarks in PowerPoint. Use as is or fill with new designs and add an overlay with a quote on them.
Save $10 with the coupon BOOKMARK10 – Get them here​
---
Lynette is running a Mother's Day sale over the weekend. When you buy 2 or more items from her store, you'll enjoy a 30% off the entire order! The discount is applied automatically at checkout, no coupon required.
---
Jan has released a new Pregnancy and Baby Planner and it's on sale until May 16th. You can purchase the Pregnancy planner as is or bundle it up with here Baby's First Year pack and save. If you purchase the Bundle Option then I will give you my Grandma and Me Template as a bonus. Bonus link is available in your members area on Jan's site.
​Pregnancy Planner – coupons are on the sales page.
---
Still available is Bart and Stuart's updated Etsy Printables Seller listings.
See all the details here: 100 Etsy Printables Sellers​
If you would like to promote this to your list you can also sign up as an affiliate here: Love to promote – this is a great opportunity to get started with affiliate marketing.
---
Monthly Spotlight: I just published our Monthly spotlight for students who have taken one of my courses. This month we feature Patti Stafford of Digibiz Lifestyle. Read the post here and there is a special coupon available as well.
---
Here's some freebies for you. The first one is from Dee. She just moved her site and is offering you a great planner at no cost, it normally sells for $37.
​Cherishing the Moments – Coupon WELCOMETOPLR
Free from Alice is a new article for you.
​9 Reasons to Start Your Own Newsletter​
---
​Ez Pub Profits – it's just $10 a month and you get a great report and several interiors each month. Love this for ideas and they work 2 months ahead, the May report is out and features templates and ideas for July. You can use many of our Simple Templates to get started on the books they suggest.
---
Our May pack of Pretty Printables was just added to the members area You get 10 vintage/modern templates each month.
Hope you have a wonderful Monday, talk soon!
Sue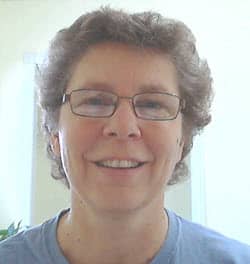 P.S. See our line of Simple Templates