Good Afternoon
It's a gorgeous day here and we wanted to make the most of it. Tomorrow is supposed to be freezing rain and nasty weather. We walked at the park and the trail was icy and it was one of those times you wished you hadn't gone. We kept slipping all over the place and you try to compensate it fires in your back. At least hubby had Sakima to help keep his balance. Won't go on that trail until the snow and ice melt.
I finally managed to bake a loaf of sourdough bread and letting it cool down. It looks like the recipe I followed and smells delicious.
Here's what it looks like.
We have just added a new Bible Prayer Simple Template to the store, now is a great time to get these into your store. Use our layouts to create a quick journal or planner. See it here:​
Sheila also created a Bible Prayer Journal that is available as a Canva template and PDF only.
​Bible Prayer Journal use the coupon BIBLE22 to reduce the price.
---
Self Care Training Update: I have sent out the Zoom details for tomorrow for those who purchased via my link. If you haven't received it please reply to this email, thanks.
Tools from Motivation has another great product out today. Embrace Integrity and it's on sale for just $10.
---
Latest Product in our Store: Family Traditions ​
---
Closes Tonight: Jan has a new Vintage Genealogy Tracker out. Tracking your Family Tree is a popular niche, I know my brother is busy doing this. This could be the type of product that will sell year round for you.
The templates come in both PowerPoint and Canva in Letter and A4 sizes.
​Genealogy Tracker – use the coupon FAMILYTREE
---
Faith has two new trainings out and I did pick them both up as well.
Fun with Mandalas is a training based in Canva, and Faith is great at Canva.
Sale on until 27 March, use coupon code FUNMANDALA to save $20.
She also released a new Create Vintage Wall Art in Canva training as well.
Use coupon code VINTAGE to get it for only $12.
---
Off to get a few things done and enjoy some of the sunshine as well.
Have an awesome afternoon.
Sue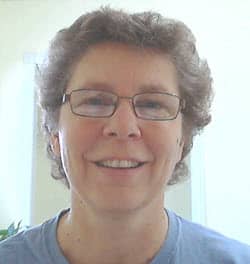 P.S. See our line of Simple Templates