Good Morning
Happy Saturday and today is the official start of fishing season so Harald and Mike have gone fishing for a few hours on the river. This means I get some 'me' time and after a crazy week, I can now catch up on things. Monday we release the next set of templates and journal prompts for our Monthly Inspiration members. If you join now you get last month's templates as well.
​Monthly Inspiration Templates ​
In today's email I wanted to focus on our Meet the Action Takers Bundle and tell you a bit more about each of the creators.
We have released our next student bundle – Meet the Action Takers May edition. These are all students who have gone through my List Builders Action plan training. Students can get additional help with their planners and I even offer to take a look if necessary to give them some tips.
Meet the Creators: Meet the Action Takers May​
Linda Faulk is a high school teachers and focuses on educational products and graphics.
Kelda Ytterdal is a super creative person and has published books and creates products for commercial and personal use. She loves to use Canva and when I put out a request for help with Canva she came to the rescue. She is now part of our design team and we have some great new Canva templates in the works. You never know where joining a course might take you!
Melanie Dougherty runs a shop known by the name BittySpireLife and she has come a long way in the last year. I am super proud of her accomplishments and she was never afraid to ask questions and get help.
Lara Champion is based in Toronto and runs the Tales of the Rouge. I love her photography and we have had lots of great chats both personal and business. She used to be a TV producer for many top rated shows in Canada and has given me great video advice. With her current items I am looking to take some of them and create posters that I can put in my office. Apparently having items on the wall reduces echo's!
Gipsy Malan is growing her business and doesn't give up! She is also part of the Createful Journals team and is my behind the scenes help with WordPress and Amember.
Patti Stafford submitted the Better Me journal and I have known Patti for many years through ups and downs. We also share the same birthday but I am a few years older than her. She recently became a grandmother and I am super happy and jealous, something I wish I was.
Virginie Vandeuren launched her store last year and creates some awesome coloring pages and other printables. It's wonderful to see people taking action and growing their businesses.
Christina Deptulski is another wonderful person that I am enjoying getting to know. She is working hard to grow her business and reach new customers. Her product is the Summer Day Trip planner.
Mary Patterson was featured in our April Spotlight and is doing a fantastic job with her business, even though she still works full time. I am in some other groups with her and it's wonderful to see how she is growing.
I hope you will help support these creators. Some have been around longer than others, but they all took action and submitted products to the bundle. Remember if you would like to join the bundle then take the course and be ready for the next one. Plus students have the opportunity to be featured on my Spotlight feature for additional exposure.
The bundle is on sale until May 17ths. No coupon is required.
​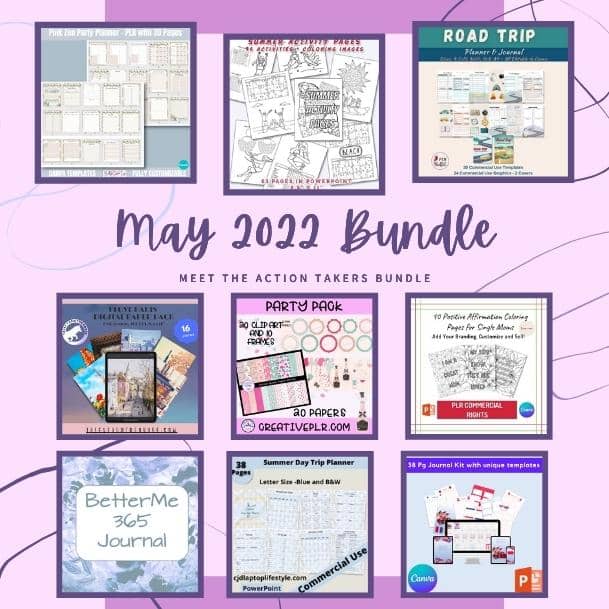 ---
Monthly Spotlight: I just published our Monthly spotlight for students who have taken one of my courses. This month we feature Patti Stafford of Digibiz Lifestyle. Read the post here and there is a special coupon available as well.
Hope you have a great Saturday! Next week we are launching our Kids Art Journal pack and I haven't seen any other packs like this one.
Sue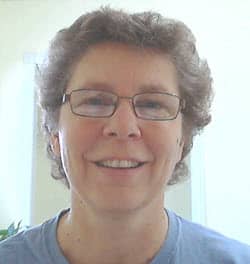 P.S. See our line of Simple Templates