Good Afternoon
We had a great weekend in Petawawa and Saturday afternoon bought in wicked storms, the likes of which we haven't seen in Ontario in many, many years. Thousands of people were without power, some lost their lives and many trees and hydro towers were toppled. We lost power for a good chunk of the day but no damage at our sons place. We ended up coming home on Monday to check out our place and all was good here. I know I spoke to Ruthie we lives further south from me and she is still without power, and hopes to have it back tomorrow.
On to better items today I have an offer for you from Krisite Chilles and it's all about TikTok. I am working on creating more videos for this myself and she has a planner and a video course for you.
You can purchase this planner, download it, and. upload it to your Facebook, TikTok, or your blog…and SELL it AS IS and keep 100% of the profits.
Or if you prefer, skip purchasing the Planner and just get her video course instead.
Check out all the details here and see if it's a fit for you. TikTok is one of the fastest growing platforms and you don't have to show your face if you don't want too.
​TikTok​
---
We are working on updating our website, hope you like the changes, we just have on snag that we are trying to fix.
Our latest product: Kids Art Journal​
---
Carmen has a Classroom Decor Training available, it's on sale and today is the last day for the sale price.
Use coupon code BULLETIN18 to take nearly 50% off
---
Catherine from Content Accelerators released some new Food Tasting journals.
You get 6 ready to use journals of 122 pages in two sizes. Use them on KDP or create themed printables packs. You may buy them individually or as a bundle.
Use the coupon TASTE20 to save an additional 20% this weekend only. Not sure what time this coupon expires.
---
Di Heuser also released a new product.
It's a black undated planner that is simple, chic and stunning.
See it here: Black Planner​
Use the code to save 20% UNDATEP20
---
Fran from the Happy Journal is retiring some of her products today. She has bundled up 7 products and is selling them at an 82% discount.
These are the products in the bundle:
Travel Journal PLR Pack
Take A Breath PLR Bundle
The Decluttering Journal PLR Pack
Beauty of Life Journal PLR Bundle
Mood Journal PLR Pack
Bright New You PLR Bundle
Extra Bright New You PLR Bundle
Once there are removed they will not be available for sale again.
---
Digital Planners are a huge seller and I want to add lots of them to my new personal use site. Melody of PLRoftheMonthClub creates some wonderful planners and has decided to teach everyone how to create them. Her training will cover selling with PLR rights as well as selling with Personal Use sites. You need to do things a bit differently.
​Digital Training – use the coupon INTENSE50 to save.
---
Last Day for This:
Becky Beach is going to share with you how she earns money from her blog and email list. Coffee Talk Emails is a new course that will teach you how to get your audience to know, like and trust you. Plus she is giving you a bonus lesson called "Affiliate Marketing in Emails" [a $97 value]that shows how Becky makes thousands a month from selling other people's products.
Save with the coupon COFFEE50
See all the details here: Coffee Talk Emails​
Becky also has a membership that includes all of her courses while you remain a member. See that option here Membership with Courses:​
---
New from Jay is his Soul Nurturing coloring pages. These are all based on groovy sayings from the sixties. Be sure to take a look at them.
---
We just added our new Monthly Inspiration Templates and Prompts to the site today. If you join now you can also download the last pack as well before it's removed.
You get 5 sets of PowerPoint templates each month based on Monthly holidays and themes. Plus 30 journal prompts with 20 bonus prompts. Also included are Calendars, Fun Words, Monthly Events, Social Media templates in PowerPoint and a video training.
​Monthly Inspiration Templates ​
---
From Ruthie, she just released her new Coloring Patterns Membership and if you join today you can get in for just $5 per month.
Sign up here: Coloring Patterns – Use the coupon LAUNCH5 to get the discounted price.
---
Still available is Bart and Stuart's updated Etsy Printables Seller listings.
See all the details here: 100 Etsy Printables Sellers​
If you would like to promote this to your list you can also sign up as an affiliate here: Love to promote – this is a great opportunity to get started with affiliate marketing.
---
Monthly Spotlight: I just published our Monthly spotlight for students who have taken one of my courses. This month we feature Patti Stafford of Digibiz Lifestyle. Read the post here and there is a special coupon available as well.
Hope you have a great afternoon and I will check back with you tomorrow with some new offers.
Sue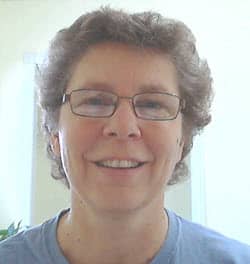 P.S. See our line of Simple Templates