Good Morning
Happy Monday and we are back to rain today. Which is fine as I want to get lots of work done by Wednesday. We are headed into a long weekend here and if the weather is good we will go up north to the Ottawa Valley on Thursday.
Tomorrow we are launching our new Kids Art Journal so watch for that email. Today is the last day to get our Meet the Action Takers bundle at a discounted price. There is no deadline to download the products either.
Digital Planners are a huge seller and I want to add lots of them to my new personal use site. Melody of PLRoftheMonthClub creates some wonderful planners and has decided to teach everyone how to create them. Her training will cover selling with PLR rights as well as selling with Personal Use sites. You need to do things a bit differently.
The training officially opens tomorrow, but you can sign up to the early bird list here:
​Digital Training – there will be a coupon code for a huge discount!
---
Coupon Expiring Tonight: We have released our next student bundle – Meet the Action Takers May edition. These are all students who have gone through my List Builders Action plan training.
The May bundles consists of 9 great products that are all based on summer activities. This way you can mix and match the templates from the various packs to create unique planners and journals. There is a mixture of graphics, PowerPoint and Canva templates, the total value of this bundle is $273 and it's on sale for just $17.
​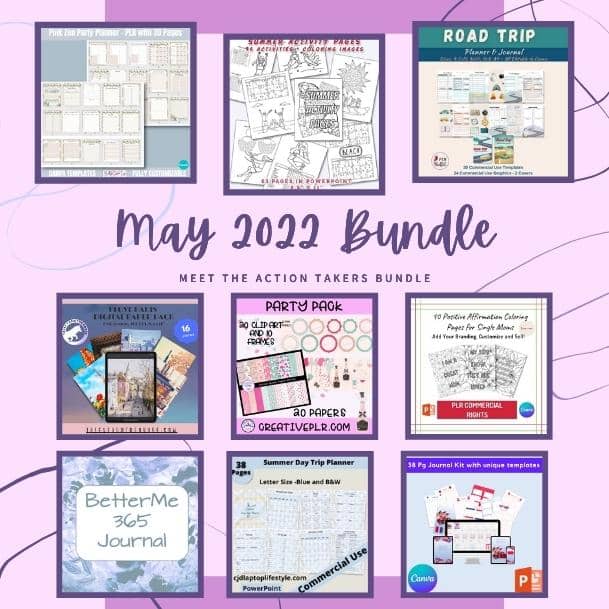 ---
New:
We just added our new Monthly Inspiration Templates and Prompts to the site today. If you join now you can also download the last pack as well before it's removed.
You get 5 sets of PowerPoint templates each month based on Monthly holidays and themes. Plus 30 journal prompts with 20 bonus prompts. Also included are Calendars, Fun Words, Monthly Events, Social Media templates in PowerPoint and a video training.
​Monthly Inspiration Templates ​
Today Sheila is running a 1st Anniversary sale in her store and offering a huge 70% discount. She really has some great planners in there.
Use the coupon code: FLASH70 to get the discount, but it's only for the next 3 days.
Take a look here: Pretty Printables​
---
From Ruthie, she just released her new Coloring Patterns Membership and if you join today you can get in for just $5 per month.
Sign up here: Coloring Patterns – Use the coupon LAUNCH5 to get the discounted price.
Alice and Yusef have launched a printable card deck pack. You get over 280 Card decks, a guide to using them, articles and a newsletter to help you grow your list.
There's also a free pack of cards here. ​
---
Ends Today: Jan has released a new Pregnancy and Baby Planner and it's on sale until May 16th. You can purchase the Pregnancy planner as is or bundle it up with here Baby's First Year pack and save. If you purchase the Bundle Option then I will give you my Grandma and Me Template as a bonus. Bonus link is available in your members area on Jan's site.
​Pregnancy Planner – coupons are on the sales page.
---
Still available is Bart and Stuart's updated Etsy Printables Seller listings.
See all the details here: 100 Etsy Printables Sellers​
If you would like to promote this to your list you can also sign up as an affiliate here: Love to promote – this is a great opportunity to get started with affiliate marketing.
---
Monthly Spotlight: I just published our Monthly spotlight for students who have taken one of my courses. This month we feature Patti Stafford of Digibiz Lifestyle. Read the post here and there is a special coupon available as well.
---
Our other membership is our Pretty Printables club where you get 10 templates each month with a touch of a Vintage Scrap booking theme. New packs are added the first of each month or the first Monday.
Hope you have a great Monday.
Sue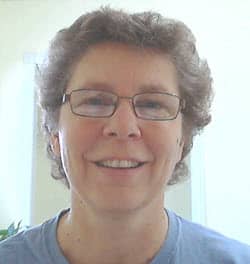 P.S. See our line of Simple Templates