Good Morning
Hope you had a great week, it was an eventful week. We had some gorgeous spring like weather and then lost our power for about 5 hours, after surviving all those snowstorms.
Happy first day of Spring, I am looking forward to getting out walking again and watching for the leaves to start budding on the trees, how about you?
Here's a roundup of offers from this week:
It seems like birthday season is in full swing. Fran is running a 50% off birthday sale in her store this weekend.
Fran has some newer packs in the store that you might like:
​Health and Fitness Planner PLR Templates​
​Blog Post Planner PLR Templates​
​Budget Planner PLR Templates​
​Business Planner PLR Templates (Bright Version)​
​Happiness Planner PLR Templates​
​Social Media Planner PLR Templates​
​Study Planner PLR Templates​
​To-Do List and Checklist PLR Templates​
​Shop Here and use MARCH50 to get your discount.
The coupon will be live starting today at 2pm EST and run until 2pm EST on Monday. Fran is based in the U.K.
---
Last Day for Coupon: We released our new Family Traditions KDP and Printables Pack, it's on sale until Sunday ends at Midnight PST.
This pack contains two packs:
KDP version with templates that work for Paperback and Hardcover versions. Each template has been created for 150 page length books. You get the covers with PSD files so you can add your own personal touches to them if you wish. Additional papers are included as 8.5 x 11 inch versions as well as 12 extra interior page designs that match the main templates.
Printables version – we have made this as a ready to use printables pack that you can sell on your store or from Etsy or Shopify. It also includes additional digital papers that you can use for dividers, or for front and back covers.
You can purchase both of these separately or as a Bundle to save even more.
Check out the sales page here: Family Traditions ​
---
We also released the April Content for our Monthly Inspiration Templates and Prompts Tons of value including over 30 journal prompts and 5 PowerPoint templates each month. Join this week and get last month's content as well.
---
Jan has a new Vintage Genealogy Tracker out. Tracking your Family Tree is a popular niche, I know my brother is busy doing this. This could be the type of product that will sell year round for you.
The templates come in both PowerPoint and Canva in Letter and A4 sizes.
​Genealogy Tracker – use the coupon FAMILYTREE
---
Faith has a new training out and I did pick it up and plan on going through it shortly.
Fun with Mandalas is a training based in Canva, and Faith is great at Canva.
Sale on until 27 March, use coupon code FUNMANDALA to save $20.
She also released a new Create Vintage Wall Art in Canva training as well.
Use coupon code VINTAGE to get it for only $12.
---
Maureen is having a flash sale on her Easter Bunnies here you get 10 bunnies and 10 chicks for $12.
Enjoy your Sunday I am trying my hand at Sourdough bread and tomorrow will be the first actual bake of the bread now the starter is ready.
Sue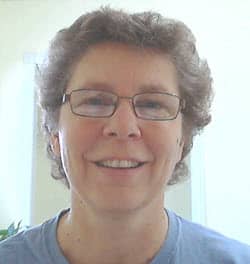 P.S. See our line of Simple Templates