Good Afternoon
Woke up to a gorgeous sunny morning and took Sakima for a quick walk before the heat gets too much for him.
Today I just wanted to let you know about a few new things that are available.
Bart and Stuart have just updated their 100 Etsy Printables Sellers product, they took the time to research the best shops and provide you with all the little nuggets that can help you improve your store.
When you look through this list you will discover:
Which products are selling best
Which keyword phrases work best
Which tags work best
What branding works best
What price points work best
What descriptions work best
And a lot more as well.
See all the details here: 100 Etsy Printables Sellers​
If you would like to promote this to your list you can also sign up as an affiliate here: Love to promote – this is a great opportunity to get started with affiliate marketing.
---
Jenn from Health and Wellness PLR has a new pack out today and it's free. It's all about Work Life Balance and there are a couple of upsells that will enhance the pack.
See it here: Work Life Balance​
---
We added a new Simple Template to the store: Spring Hacks and Checklists and it comes in 3 sizes in black and white. Use it to create content for KDP or for listing in your stores.
An affordable price at just $7 – Simple Templates Spring Hacks​
---
Lynnette has a brand new Vacation Planner that is on sale until May 4th. I know were are hoping to take a vacation this summer too.
---
Shawn Hansen is her Spring Fling 7 in 1 Planner set. She has created this planner set using 7 original designs so you can just mix and match the elements to create a new product. Plus she has created a Custom Color Set as well.
The Spring Fling pack is on sale until May 4th, purchase before then and receive two bonus designs that are perfect for Mother's Day.
Available options for this pack are Print, Digital or buy the bundle and save. Editable PowerPoint files are included and all options come with Commercial use Rights.
---
Ends Today: Catherine from Content Accelerators is giving away some gorgeous Botanical themed frames. These are perfect for framing any type of printable you have without needing to hunt for a ton of graphics.
See those here: Botanical Frames​
On the same page she has the seamless coloring tiles used to make these frames on sale. Use the coupon SPRING30 to save an additional 30% making them just $7.
Also on sale this month are her Bookmark Templates and Gift Tags, both in Affinity. Please note the workshop for the gift tags is not included in this sale. Please use the same coupon as above.
---
Di has released a new Mother's Day Journal/Planner set that comes with Master Resell Rights. There's only 25 available and it comes in either PowerPoint or Affinity formats with both print and digital versions, plus covers and clip art.
Here's how you could use it:
Resell as in on your PLR or Personal use store
Break up the print and digital versions, then offer a bundle price for both
Sell the clip art and graphics separately
Sell the covers or offer as extra covers with the individual versions
Use the covers for other products with a similar theme
Change it to a Grandmother's journal
Sell as a coiled version using Lulu
​
My Bonus: Pick up either pack or the bundle option and I will jump on a Zoom call with you to help you figure out the best way to use this in your business. We can chat about anything you like, setting up a opt in form, sales page or pointers on using Amember.
See the details here: Mother's Day Journal – let me know that you have purchased and we can set up our call.
---
Jan has a new Quit Sugar Challenge out with PLR Rights. It's created as a 30 Day Challenge, but of course you could split it up and use it to create a workbook, blog posts and more.
​Quit Sugar – save with coupon QUITSUGAR
---
Sheila has a Self Care Planner out as well and it's on sale at a great price. It has a tropical theme to it and is editable in PowerPoint.
​Self Care – save with coupon SELFCARE
---
Each month this year I am putting a blog post together about one of my students/customers who is taking action. This month I feature Marcy and you can read all about her journey here:
---
​Ez Pub Profits – it's just $10 a month and you get a great report and several interiors each month. Love this for ideas and they work 2 months ahead, so the April report is focusing on products for June.
Have a wonderful weekend and next week is a super busy week for birthdays and celebrations.
Sue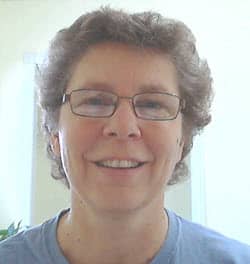 P.S. See our line of Simple Templates