Good Afternoon
Yesterday turned out to be a gorgeous day, warm and windy with winds reaching up to 80km per hour. It was actually too warm that Sakima cut his walk short and headed to the shade. I ended up taking a few hours off to enjoy the weather. This morning we woke up to snow falling!
We added a new Elderly Care Simple Template to the store today. It can easily be adapted for different care groups. Comes in 3 sizes in Black & White duplicate and customize to create a variety of journals and planners for this niche.
---
Today Stuart and Bart have released a new training and this is all about publishing Hardcover books. These guys put out great training courses and this can help you understand how to make use of our recent products our Family Traditions and Hardcover templates that we released in our store.
When it comes to publishing hardcover books think about the type of books you want to treasure and keep.
When it comes to looking for niches I use this report each month.
​Ez Pub Profits – it's just $10 a month and you get a great report and several interiors each month. Love this for ideas and they work 2 months ahead, so the April report is focusing on products for June.
---
Maureen launched a new coloring pack and this one is themed for Mermaids. The main offer is a pack of 30 Mermaid coloring images. The upsells are 30 backgrounds and then 2 upsells of each pack pre-colored for you.
I put together a bonus for this that is nautical themed. It includes a PowerPoint template with ideas of how you can use the borders and graphics, a I Spy Template and a Copy the Picture Template. Plus you get a pack of 20 graphics including frames, borders and word art.
I did a quick video walk through of the bonus for you here:
Ends tonight: There was a coupon glitch so Dvorah decided to end the coupon tonight. Save 60% off her products. Some of the products you may like include her Etsy Store Owner Traning and publishing on KDP. This sale does not include her club membership. Sale ends April 1st – Midnight EST
​Shop Here – Coupon SAVE60
---
Lori is running a 30 Day Challenge to get products in our Etsy stores or on your site. Join here for free – Registration is open until Monday April 4th. My Facebook thread is now open and we can post and help each other to stay on track.
I have been making a couple of sales in my Etsy store on Easter and Bible related content, so don't forget to upload a couple of items. We have added a new Simple Template in the store a Bible Prayers.
Here's to a wonderful day and next week is my Birthday sale so look for an exciting never before offered discount!
Sue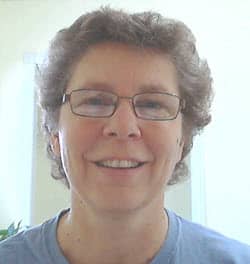 P.S. See our line of Simple Templates